Carbon Brush for Industrial Applications
Carbon Brush for Industrial Applications
Carbon brush for Industrial applications have been widely used for DC motors, Induction motors and Synchronous motors.
The performances required for industrial brush are dependent on motor types, rotation speed and load conditions. Therefore, most suitable brush should be selected in order to maintain best motor condition in the various applications and conditions.
We are able to suggest carbon brush grade which could be applied for wide range of applications and obtains favorable reputation from many customers not only in domestic market but also foreign one.
Also, we have been and will be continuing to further develop new carbon brush grades for industrial use.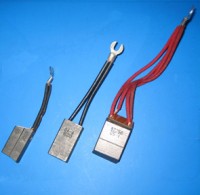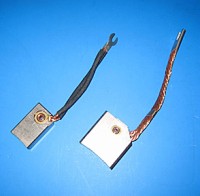 ---